So I skipped a day but it will be okay. Today I want to show you some wreaths I have been gawking over.
Is it horrible that I love this one mainly because of the bunting?
I love framed wreaths and wreath frames...I think I just like frames and this adds to it. Who knows!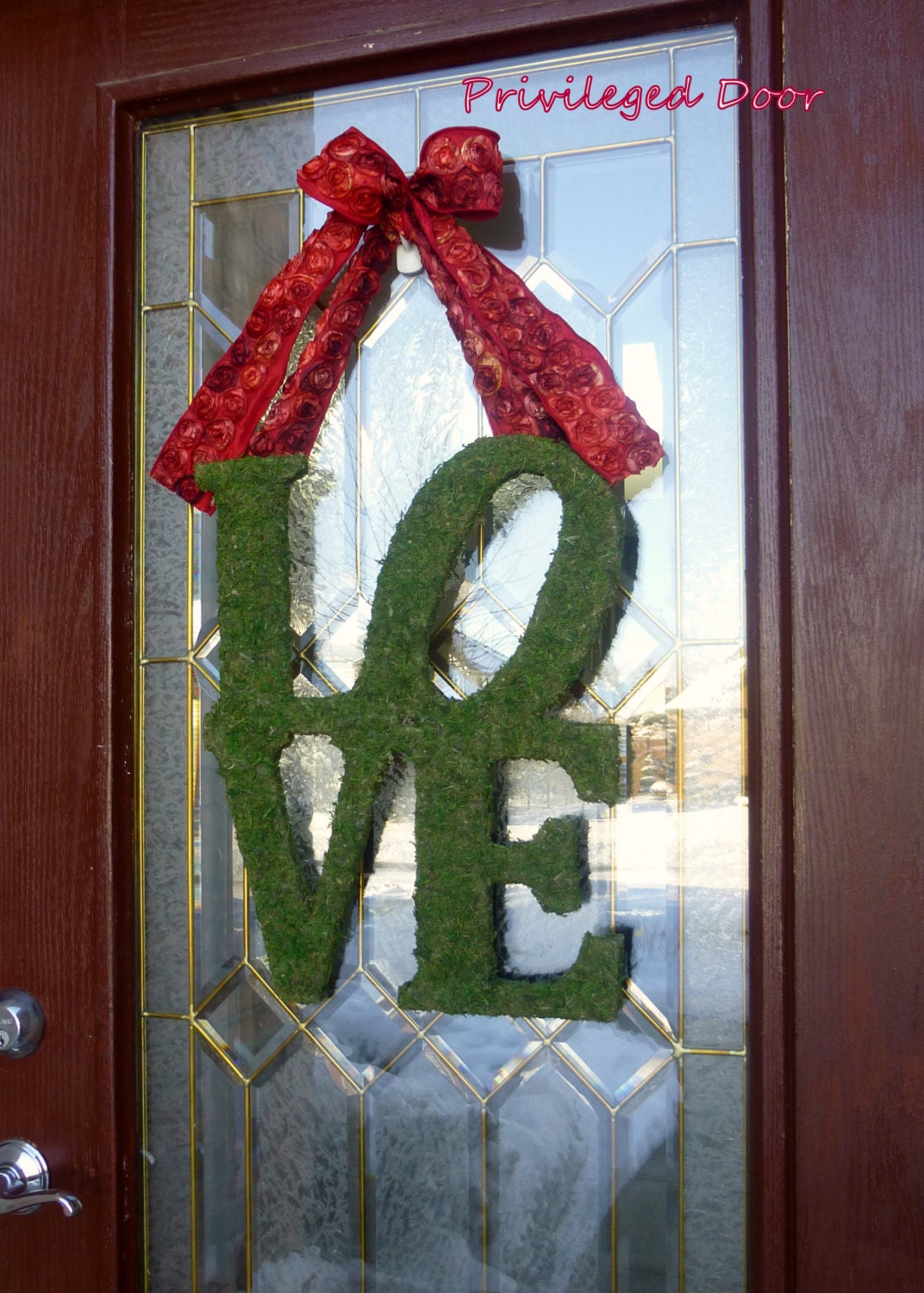 This is great! I mean come on it says Love right on it.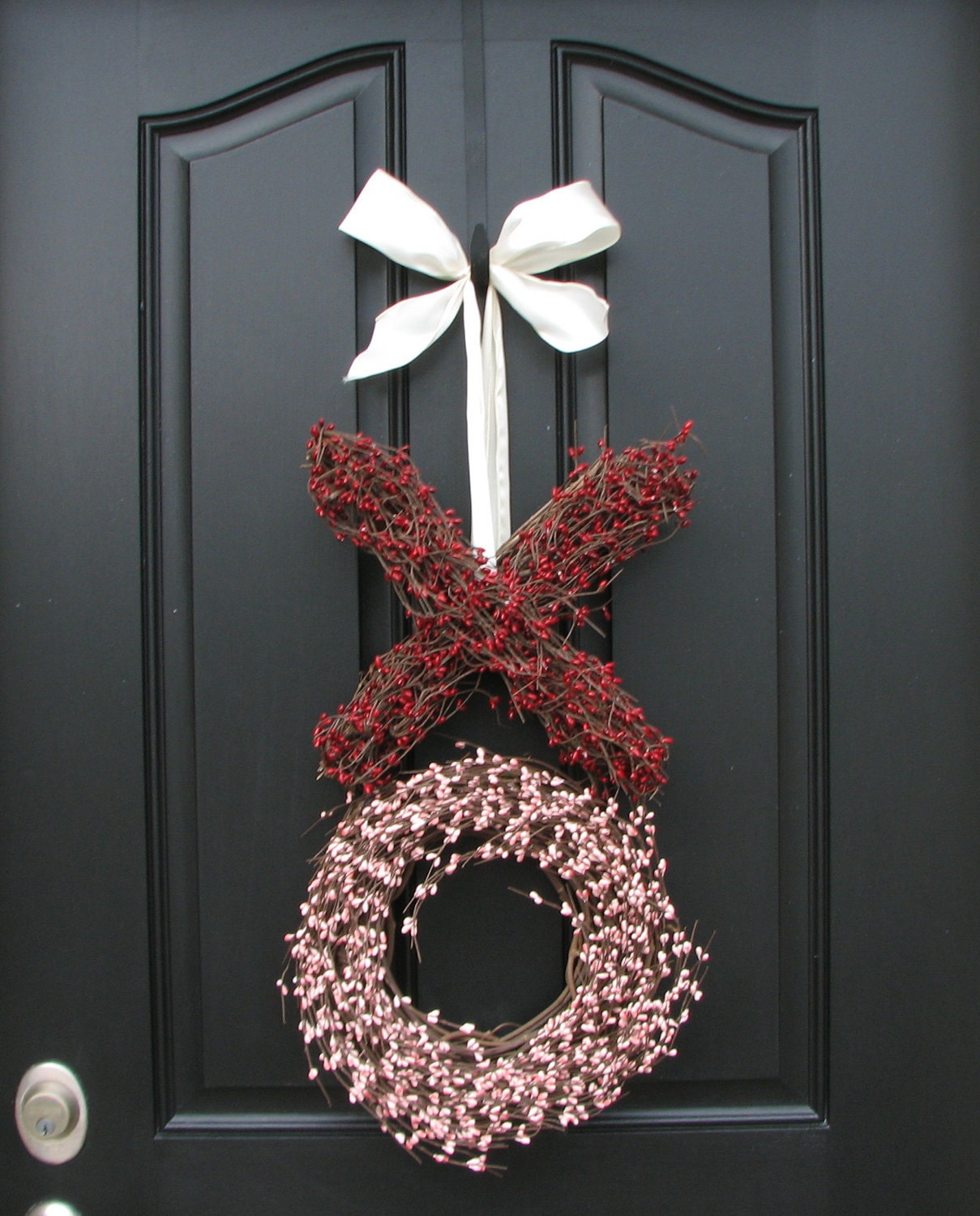 These Etsy sellers are so darn crafty. I think I like the no traditional wreaths the best.
Do you have a Valentine's wreath? I don't maybe next year, this one is too busy.